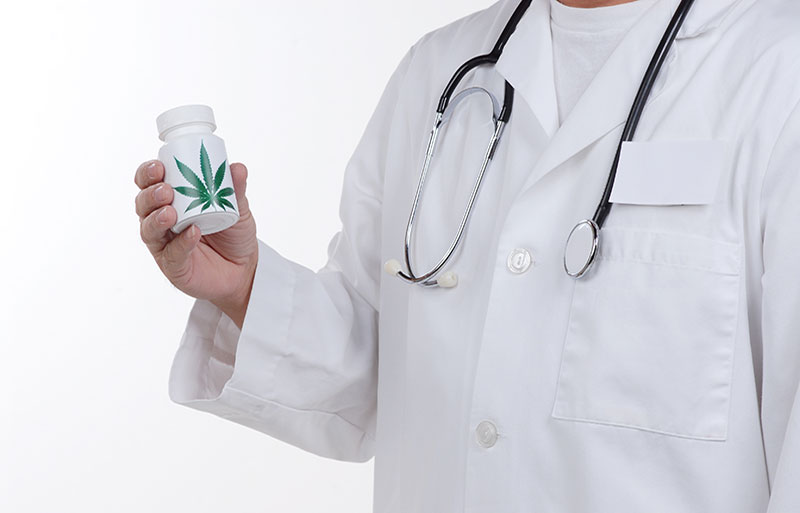 At our Medical Centre, we ensure that everyone has access to information about cannabis-based treatments. To this end, we work and collaborate with hospitals, pain clinics, private clinics, P.A.D.E.S. groups and, above all, doctors specializing in endocannabinoids and medicinal cannabis, able to prescribe and offer an advisory service to people interested in finding out more about the therapeutic potential of cannabis, its effect on diseases that have already been accredited and other specific diseases on which studies are being carried out, as well as the recommended consumption guidelines and routes.
"Our specialist doctors can prescribe any product with CBD if the pathology requires it."
Our doctors, who are specialists, are available to consult with anyone who wishes to do so, as long as our patients have previously presented a medical diagnosis certifying that they suffer from an ailment that can be treated with cannabis in accordance with the Government Subcommittee, file 154/000011 of 10 June 2021, and have signed the centralized register of therapeutic cannabis users that is available at our clinics and care services.
The consultation can be in person or online, facilitating access to the visit or prescription from anywhere in Spain. This results in significant financial and time savings, as well as great convenience for patients who are handicapped or weakened by their pathology. The doctor directly attends, advises, and prescribes the patient what can benefit them. At MEDCAN we carry out a personalized follow-up of each patient.
Working under a previous diagnosis and taking into account the medication currently prescribed and the patient's clinical history, if the doctor considers that the use of cannabinoids or their prescription can bring symptomatic benefits for the patient, a medical report is issued certifying the lack of contraindications and the susceptibility of the pathology to be treated with cannabis derivatives. This report can be supported by the issuing of a personalized therapeutic user card.